I hate my commute, but I have to admit that I do see some interesting things along the way. Here are a few I've been able to capture with my camera-phone in last month or so…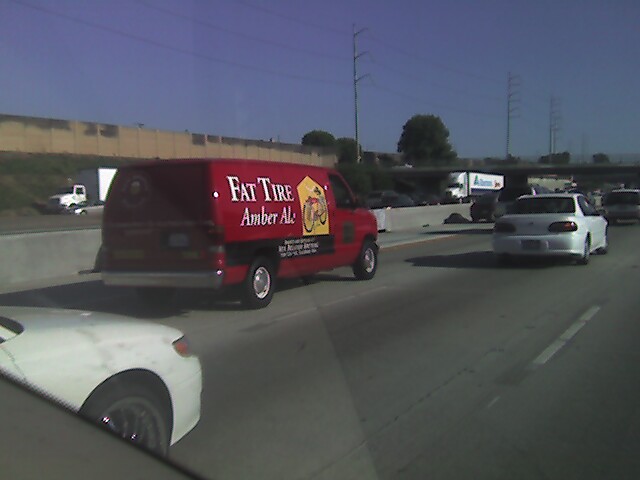 Proof that my favorite beer has finally made it to the Southern California market!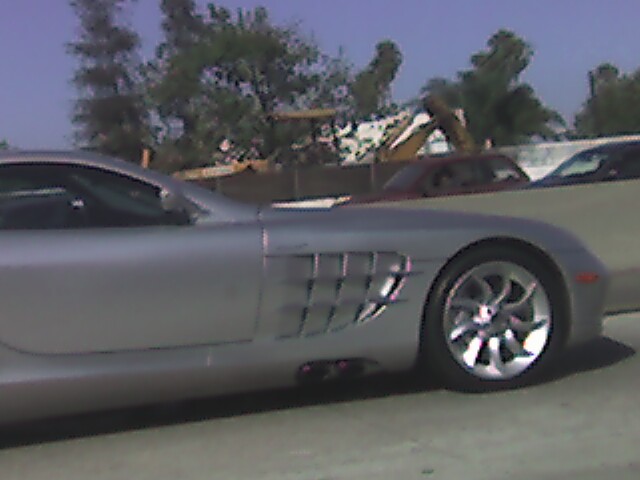 Two views of a 2006 Mercedes-Benz SLR. This car costs about $450,000!!!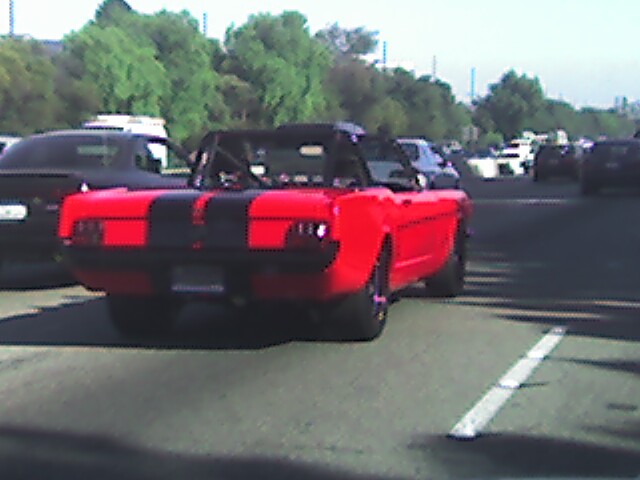 Striking black-on-red 1966 Mustang "resto-mod."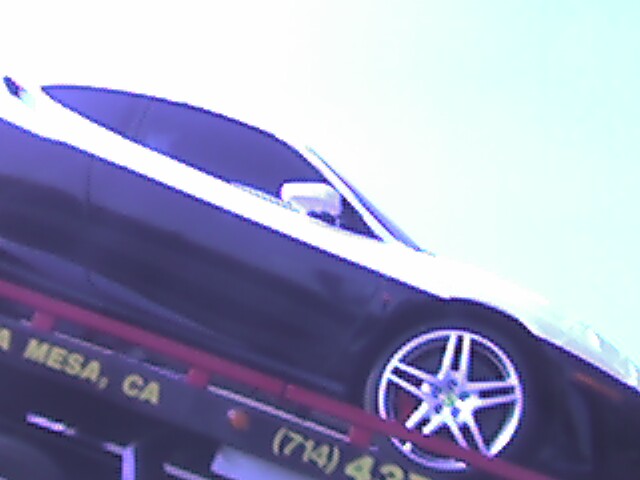 Brand-spanking-new Ferrari F430 on a flatbed tow truck; probably being delivered to her new owner. This car has been described as "the greatest Ferrari ever," and you can buy two of them for less than the cost of that Mercedes SLR, with change left over for gas and insurance.
I kept expecting a dozen guys in dark blue tactical gear to jump out with M-16s at the ready…
Yellow Ferrari F355 Berlinetta. This guy was driving like a major ****. I think it's quite likely that his car will soon be featured on this web site: http://www.wreckedexotics.com/355/